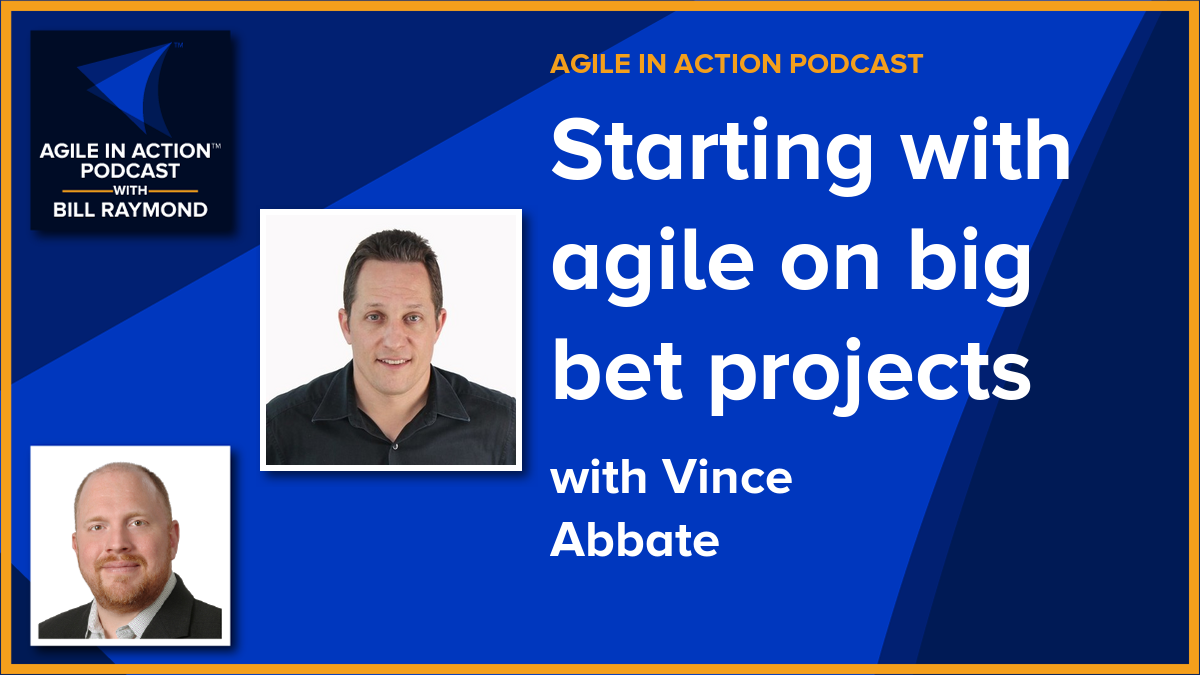 Starting with agile on big bet projects
Vince Abbate,
About this podcast episode
QuickBooks and TurboTax are practically household names. Intuit drives projects large and small to improve customer experiences and find new market opportunities. Adopting agile takes a new mindset and Vincent Abbate is all-in and shares some rare insight into how teams must work in a fast-paced, customer-driven tech company.